Cragganmore Whisky Datenbank
Classic Malts of Scotland
Classic Malts Collection Strong
Ein exzellentes Sortiment aus der schottischen Classic Malt Serie von Diageo mit je 1 Flasche hochwertigestem Single Malt Whisky á 0,2 Liter. Im hochwertigen Geschenkkarton befinden sind der Talisker 10 Jahre 45,8% vol. von der Isle of Skye, dem wuchtigen Lagavulin 16 Jahre 43% vol. von der südlicher gelegenen Hebriden Insel Isle of Islay und dem Cragganmore 12 Jahre 40% vol. aus der schottischen Speyside. In einer schönen Geschenkpackung mit Schottlandkarte und Lage der Brennereien.
Inhalt: 0.6 Liter (71,63 €* / 1 Liter)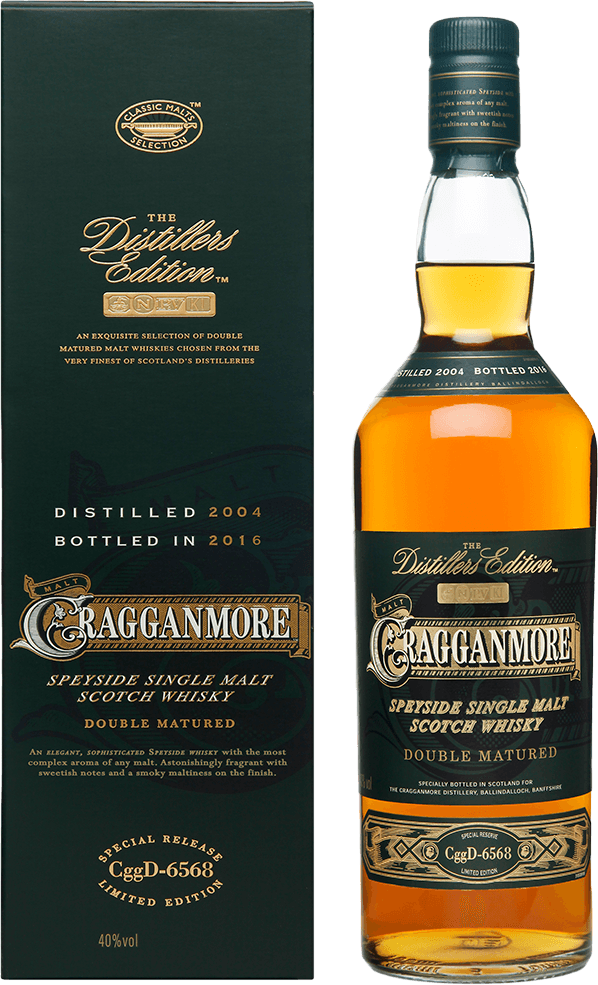 Cragganmore Distillers Edition 2004 2016 Whisky 40% 0,7L
Diese Cragganmore Distillers Edition 2004 2016 Whisky 40% 0,7L wurde im Jahr 2016 abgefüllt. Wie jedes Jahr freuen sich viele Single Whisky Liebhaber auf den Herbst und die diversen Classic Malt Abfüllungen. Dazu zählt auch der leckere Cragganmore Single Malt Whisky. Der Speysider aus Ballindalloch erhielt eine mindestens 12-jährige Reifezeit wie die Standardabfüllung und bekam im Anschluß eine zweite Reifephase, das Finishing, in ehemaligen Portwein Eichenfässern. Dies ruft nochmals schöne saftige geschmackliche Töne mit auf die Palette. Seit dem Jahr 1997 ist die Cragganmore mit im Programm.
Inhalt: 0.7 Liter (77,53 €* / 1 Liter)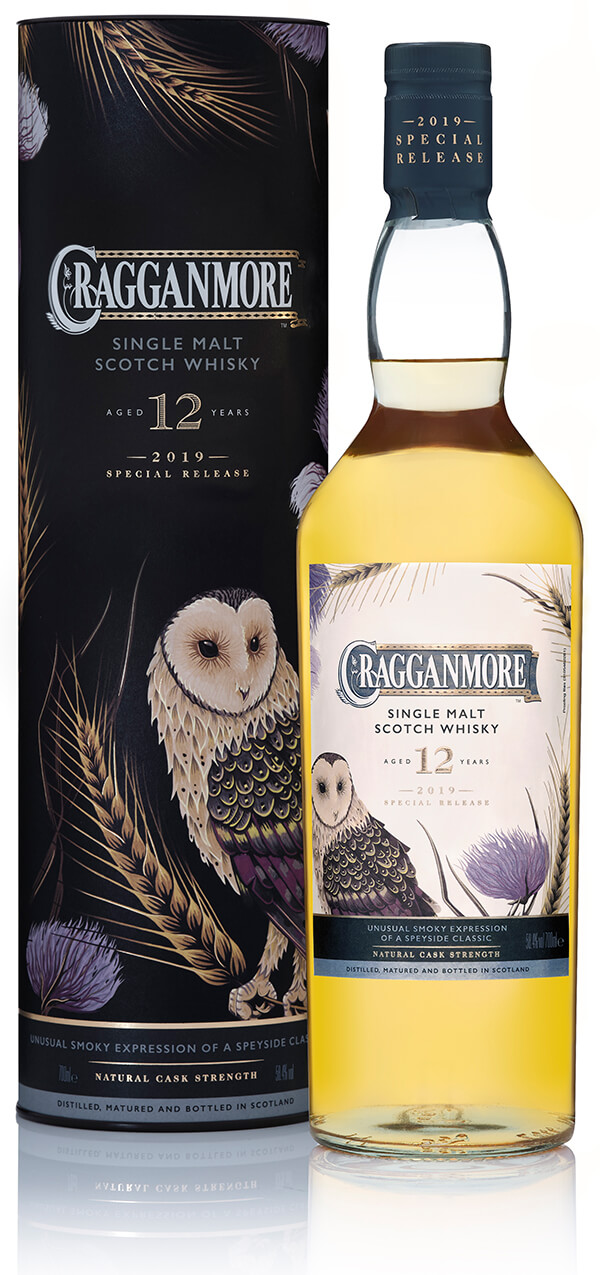 Cragganmore 12 Jahre Special Release 2019 Whisky 58,4% 0,7L
Das Ungewöhnliche an diesem Cragganmore ist die unbändige Kraft, gepaart mit viel Rauch und Torf. Dies gibt es sonst nie aus dieser Speyside Brennerei. Also eine sehr rare und einzigartige rauchige Abfüllung, die nichts mehr gemeinsam hat mit dem bekannten Speyside-Klassiker Cragganmore 12 Jahre. Das Beste ist noch dazu die Fassstärke mit gewaltigen 58,4% vol. Alkohol. Das Bottling aus der Special Releases 2019 Serie geht zurück auf Experimente mit stärker getorftem Malz, traditionell gereift in Refill-American-Oak-Fässern.
Inhalt: 0.7 Liter (175,71 €* / 1 Liter)