Girvan No.4 Apps Whisky 42% 0,7L
Zur Herstellung von besonders reinem Getreidebrand hat die Girvan Distillery 1992 einen neuartigen Destillationsapparat mit Vakuum-Verfahren eingeführt. The Girvan Patent Still No.4 Apps steht für eben diese Innovation, die bei der Destillerie ohne Age-Statement. Er überzeugt Whisky-Liebhaber durch seinen besonders sanften und wunderbar milden Charakter von kandierten Früchten. Eine dezente Eichennote mischt sich nach und nach mit süßer Vanille. Ihr mild-süßes Vanillearoma verdankt die Qualitäten den langen Reifejahren in Fässern aus amerikanischer Weißeiche – ein Genuss für jeden Whisky-Liebhaber. Perfekt in Szene gesetzt werden die edlen Single Grain Spezialitäten durch eine weiße, hochwertige Verpackung, die mit den üblichen Konventionen bricht. Das schlanke Design der Whis- kyflasche versprüht zudem exklusive Eleganz.
Inhalt: 0.7 Liter (71,29 €* / 1 Liter)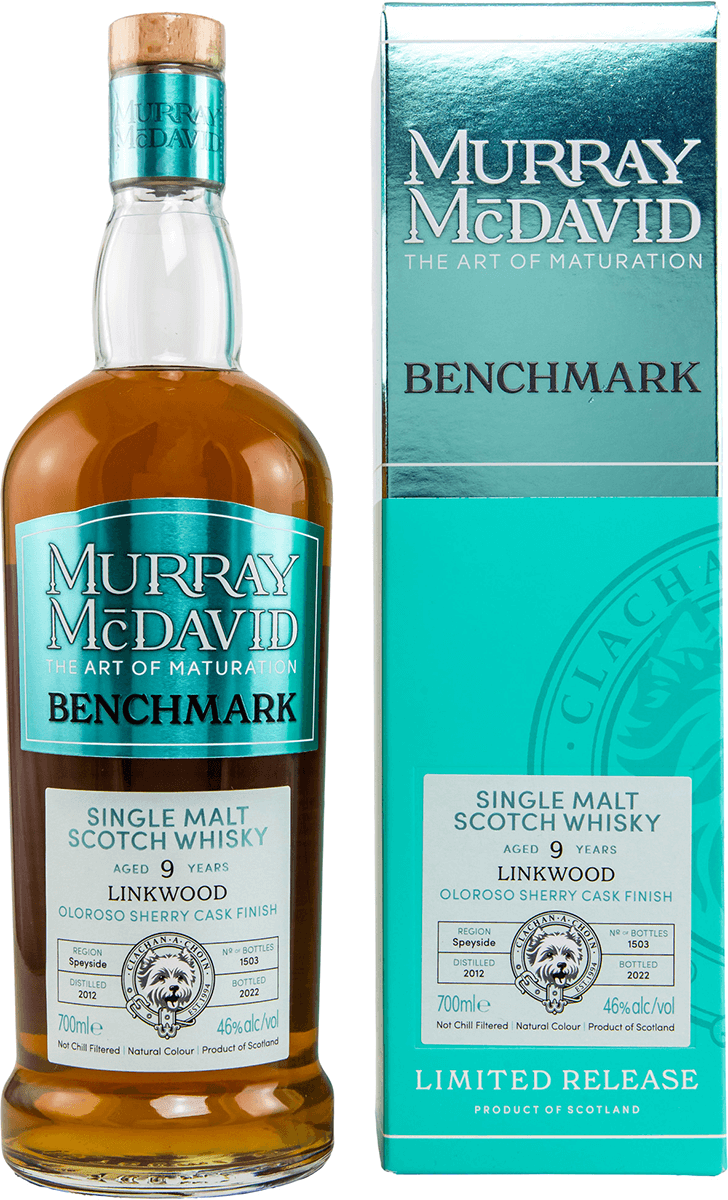 Girvan 11 Jahre 2011/2022 PX Cask Whisky 46% (Murray McDavid)
Fast niemand weiss dass die Girvan Lowland Grain Whisky Distillery William Grand & Sons gehört, genau der Konzern, der Whisky-Marken wie The Grants, Glenfiddich oder The Balvenie sein Eigen nennen kann. Der Unabhängige Murray McDavid sicherte sich von Girvan Kornbrände und füllte diese nach Reifung zu Scotch Whisky unter seiner Marke Select Grain ab. Dies ist das Herz der Murray McDavid Abfüllungen, gereifte Grain Brände aus ganz Schottland, die die Möglichkeiten der Reifung in diversen Fassvarianten aufzeigt. Insgesamt 11 Jahre lang reifte der Girvan, welcher am Ende seiner Zeit in den Fässern ein Finishing im PX Sherry Cask bekam.Destilliert: 2011Abgefüllt: 2022Flaschenanzahl: 1228
Inhalt: 0.7 Liter (74,14 €* / 1 Liter)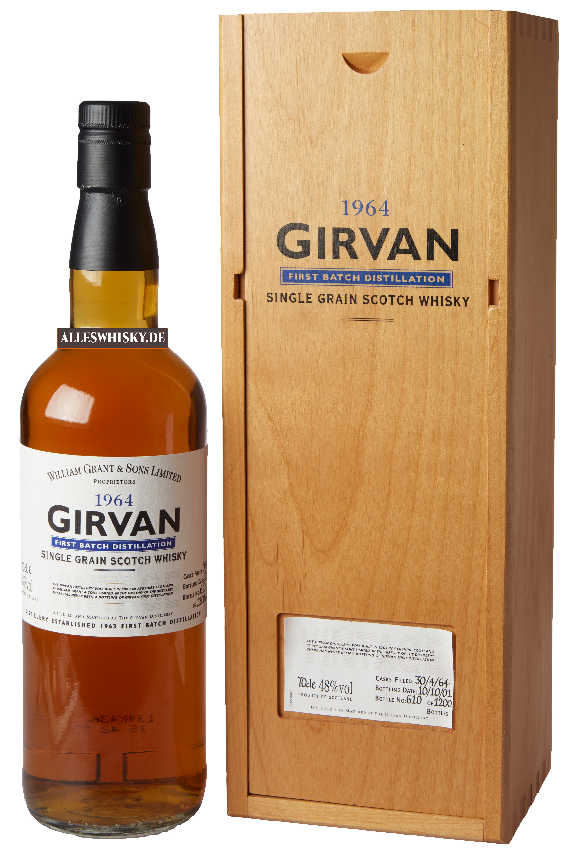 Girvan Single Grain Whisky 1964 48% 0,7L
Girvan Single Grain Whisky aus 1964 Der Girvan 1964 ist eine äußert limitierte First Batch Destillation aus der damals erst eröffneten Brennerei. Es handelt sich um einen reinrassigen Single Grain Whisky. Er stammt aus der gleichnamigen Girvan Brennerei in den westlichen schottischen Lowlands. Die Brennerei gehört dem schottischen Konzern William Grant & Sons, der auch die Brennereien Glenfiddich und Balvenie sein Eigen nennt. Diese äußerst limitierte Abfüllung ist auf 1200 Flaschen begrenzt. Ein wunderbarer und exklusiver Whisky aus dem Hause William Grant & Sons. Flasche 610/1200 Präsentiert in einer hochwertigen Massiv-Holzbox !
Inhalt: 0.7 Liter (3.412,86 €* / 1 Liter)