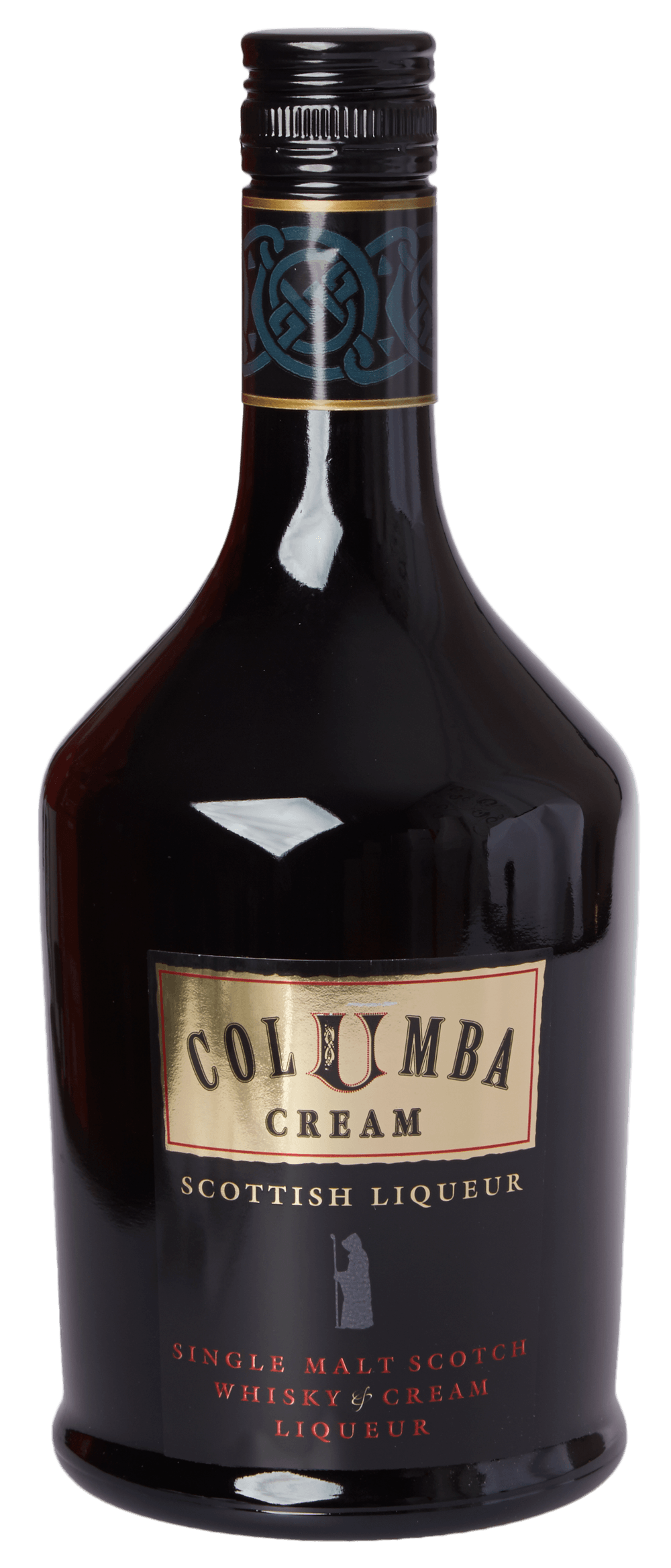 18,46 €*
%
22,90 €*
(19.39% gespart)
Inhalt:
0.7 Liter
(26,37 €* / 1 Liter)
Produktnummer:
WHSC-COLUCR-0000-070170
Tasting Notes - Geschmacksnotizen
Produktinformationen "Columbia Cream Whisky Likör 17% 0,7L"
Der Mönch St. Columba, ein Schüler St. Patricks, kam im Jahr 563 aus Irland auf die kleine schottische Insel Iona, nur wenige Meter getrennt von der Isle of Mull, und begann von dort aus die Christianisierung Schottlands. Nach diesem außergewöhnlichen Mann ist aussergewöhnliche außergewöhnlicher Whisky Cream Likör benannt.
Heute wird Columba Cream immer noch nach dem originalen Rezept aus frischer schottischer Sahne, leckerem Single Malt Whisky und bestem schottischen Blütenhonig hergestellt. Es gibt keine künstlichen Süssmittel, Farb- und Konservierungsstoffe oder Geschmacksverstärker. Alles nur pur!
All diese natürlichen Bestandteile verleihen dem Produkt seine fantastische sahnige Weichheit und seinen einzigartigen Geschmack. Die Premium Basis für den Columba Cream, bildet der Single Malt Whisky aus der Tullibardine Destillerie mit einer unvergleichlichen Aromenvielfalt.
Ausschließlich natürlicher, reiner Blütenhonig von einem Imker aus der Region süsst den Columba Cream. Diese Süsse ist nicht aufdringlich und dabei geschmacklich einzigartig. Es wird außschließlich tagesfrische flüssige Sahne aus einem Familienbetrieb, der in Bridge of Allen, kaum 15 km entfernt von der Produktion liegt, verwendet. Die Kühe weiden dort im Schatten von Stirling Castle und dem Monument von William Wallace, dem großen schottischen Freiheitskämpfer ("Braveheart"). Dadurch wird der Cream Likör so unverwechselbar sahnig. Probieren Sie den Columba Cream, und sie werden merken, das all diese Bemühungen, diese einzigartigen Produktionsmethoden sich absolut lohnen um den "Cream of Creams" zu erzeugen. Das Ergebnis dieser Arbeit, ist der Columba Cream, der seit Juni 2005 auf dem Markt ist. Äußerlich wie inhaltlich präsentiert Columba Cream mit einem traditionell keltisch und luxuriösen Genuss. Columba Cream hat angenehm leichte 17% Alkohol. Lassen auch sie sich genussvoll überraschen und geschmacklich entführen.
| | |
| --- | --- |
| Abfüller: | Morrison & MacKay |
| Alkoholgehalt: | 17 % |
| Alter: | Ohne Altersangabe |
| Flaschengröße(n): | 0,7 Liter |
| Gattung: | Whisky Cream |
| Land / Herkunft: | Schottland |
| Marke / Hersteller: | Columbia Cream |
| Spirituosenart: | Likör |
Hersteller Informationen
Lebensmittelunternehmer: Morrison & Mackay Ltd
Anschrift: Hilton Cottage, Bankfoot, Perth PH1 4EB/UK
Herkunft: Schottland
Produktdarstellungen und Bilder können abweichen je nach Batch, Abfüllungen und Herstellungsjahr